A new item, Chanchanko (Japanese vest), is on sale.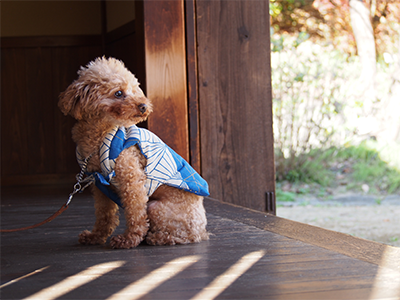 You can make a Japanese traditional clothes, Chanchanko, with this pattern.

Basically Chanchanko is made of Japanese patterns, but using Scandinavian patterns and casual fabrics like hickory also would be cute.

Enjoy to make clothes with this pattern by any changing such as using fake fur as the lining.
By making this, you can learn ways to make a reversible clothes, attach strings by sewing, and sew from a front hem to a back hem.
---