A new item, Chanchanko (Japanese vest) sewing pattern for dog is on sale.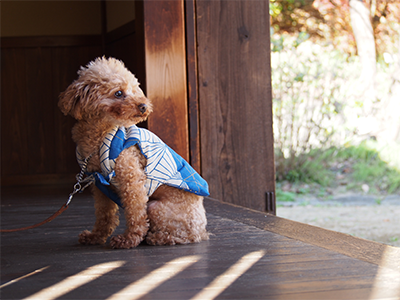 Craft a padded "chanchanko" (traditional Japanese vest) with our detailed pattern. While it's a perfect fit for Japanese prints, casual fabrics like Nordic patterns and hickory also make a delightful finish. Opt for a plush lining or mix and match outer and inner fabrics for added flair. The instructions cover reversible crafting, corner finishing techniques from the front to the back hem, and string attachment methods.
Given its non-stretch fabric and padded nature, please select a size with a bit more allowance for a comfortable fit.
---