Sweat shirt and 3way hoodies is on sale.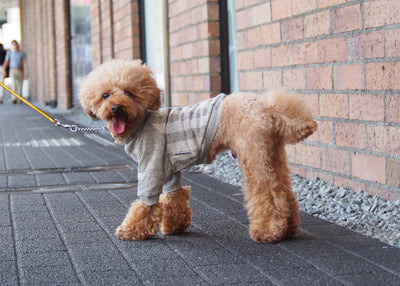 This pattern allows you to create a versatile and chic 3-way hooded dog coat, which can be fashioned into four distinct styles.
The hood design options include a "layered hood", a "turtleneck hood", a "triple layered hood", and a "ribbed collar" (trainer) version.
The sleeves and hem are completed with ribbing, making the pattern user-friendly even for beginners.
The pattern has been significantly enhanced to provide a better fit compared to previous versions, and can be adapted for year-round wear depending on your fabric choice.
The design is perfect for winter when made with fleece or flannel, and is ideal for summer if created with T-shirt fabric or mesh, offering a sporty aesthetic.

Click here to check the pattern
---